Salamanca is famous for it's language schools and as an ideal place to study Spanish. In fact language learning is one of the most important sources of livelihoods in the ancient Celtic city.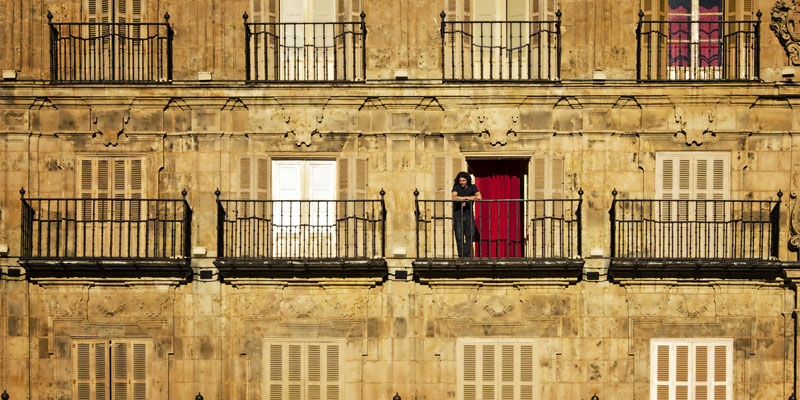 An important criteria for choosing a good location for Spanish studies, is the level of the language used locally. While it can be defined in many different ways, Salamanca has been officially blessed in the matter. The dialect in use within the city corresponds to the widely accepted academic norm of the Spanish language. Authors and journalists from Salamanca are renowned throughout the nation for their great skill in the use of words. Which is considered a part of the Castilian heritage.
At the talkative atmosphere of Salamanca one is soon confronted with the benefits of adult learners and students that are offered by the cities special characteristics. Distances between places are short and people are extremely open and friendly. Locals enjoy giving a hand and showing directions, with often long explanations and smiling faces. And as contagious as it is, the person asking the question has to be friendly too in order to get the communication going. Shop owners and waiters often become acquittances with whom you can exchange a few words on a daily basis. The people of Salamanca are used to and have patience for foreigners who speak with difficult accents or make mistakes. Language learning is extremely important throughout the city which has adopted foreigners with open arms. The phenomenon has it's own name 'el turismo del idioma' meaning linguistic tourism.
Thousands of Spanish practitioners arrive to Salamanca from spring to autumn and usually stay for long. Besides the booming language schools, there also has grown an extensive accommodation business. An inexpensive and fun way to stay there besides family accommodation are called 'residencia' meaning dormitory. Rooms are spacious and clean, and the dormitories are family-like, with little staff and friendly atmosphere. They are an excellent place to practice your Spanish.
Foreign languages need immediate action — in practice, language learning is better to start immediately. I have heard many adult learners say they are using English to start with while planning to change to Spanish 'sometime soon' after learning more in the language courses. Oh no — the one who delays, will have the hardest time switching to Spanish which is crucial for efficient and thorough language absorbing. A foreign language needs to be grabbed immediately, as soon as you can remember two words! Only resort to other languages in the face of catastrophe. There is no 'good timing' to start speaking. You have to get into the mindset of taking every chance possible to speak Spanish, even in the risk of making a fool out of yourself.
A neglected language will disappear, so care must be taken!
Planning to study Spanish in Salamanca?
Please, lend us your mind in the comments below!