Spain has many different types of places to eat and drink — the eating culture is closely intertwined with the life there. Here's a look at Spanish eating habits!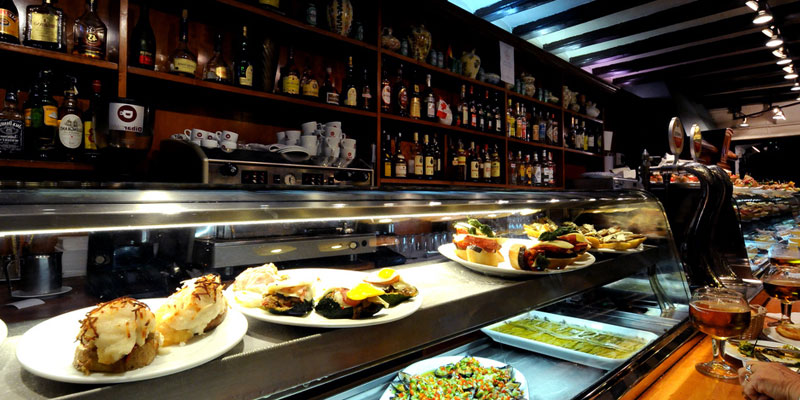 The verb to 'tapear' means to go from bar to bar during the early evening hours and a fun ritual that's complimented with delicious tapas of course. The enjoyment of snacking is one of the best offerings of the Spanish cuisine. A traveller has a lot to choose from, as restaurants, bars and cafes are an integrate part of the soul of Spain.
Some might be surprised at different eating times than they might be used to back home. The breakfast 'el desayuno' is often meager and possibly in the late morning. A good place to get a heftier breakfast like the Spanish omelette 'tortilla' are local bars, which will get you going until late in the day. A sleepy late riser will wake up with a big glass of freshly squeezed orange juice 'zumo de naranja'.
Lunch known as 'la comida' is eaten around 14:00 and dinner 'la cena' is also often late around 21:00-22:00. During meals you get to enjoy many different dishes 'un plato'. Dining the traditional way, you can choose a starter 'primer plato', and a main dish 'segundo plato' as well as the desert 'postre'.
What's your favorite place (and time) to eat in Spain?
Comments most welcome as always!