The rhythm of life and practicalities differ from many other cultures. Even within Spain, depending on the province there are many differences. Here's a practical look into the Spanish way of using time!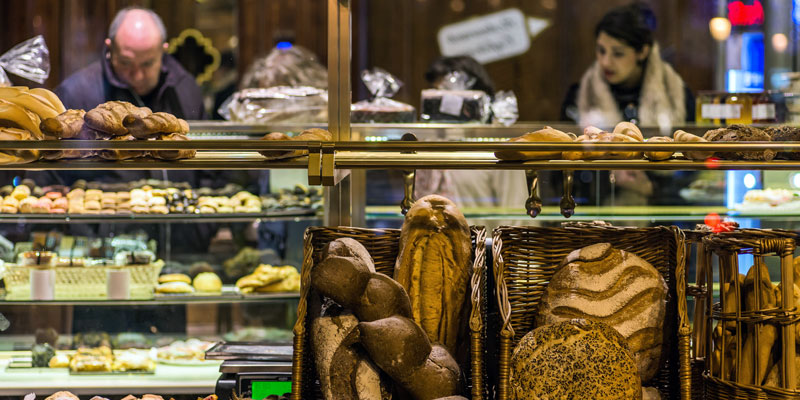 Concept of Time
A good rule of thumb to stay on the safe side, is to always check opening times 'horarios de apertura' before going anywhere! Despite there being some common rules as to when to expect places to be open, it's the only way to really know if a place is open 'abierto'. And watch out tourists, many sightseeing spots, museums and galleries can be closed 'cerrado' during selected week days.
Timetables and hours can also be checked at stations and as the Spanish way goes, it's best to ask around when a transportation leaves.
¿ A qué hora sale el tren… At what time does the train depart.. ?
Times of Day
Due to hot afternoons, many of the Spanish are quite the nocturnal type, at least in major cities. Meetings and nights at a restaurant tend to stretch surprisingly late. Perhaps that explains why not all stores are open in the morning. Lucky for early birds, the bakery opens it's doors with the invitation of fresh smelling baked bread at the break of day!
Because of the difference of sleep rhythm amongst the population, it's better to check beforehand if opening times are towards the early or late morning hours.
Opening Times and Siesta Culture
One of the most important opening times to take into consideration while planning your day is that of restaurants. Main meals are often served later than foreigners are used to. Luckily tapas bars save tourists from emergencies!
As for the Siesta culture, although times have changed it's certain that there are still plenty of businesses that follow it. The scorching weather is what keep the Spanish locked in their homes, preferable sleeping and restoring their energy during afternoon. Most regular shops 'tiendas' close their doors for the afternoon, which is around 13:30 to 17:00 and open afterwards. Some offices 'oficinas' and banks 'bancos' close during early afternoon hours, around 14:00 to 14:30. Big post offices 'correos' are open from morning to evening, but in small places they are known to close very early! But this does depend a lot so finding out beforehand is advices as usual.
Most pharmacies are open all day until the evening, some until 22:00. But again, smaller places are more likely to differ. Good luck!
What's your experience navigating Spanish opening times?
Please, let us know below!